I've had visitors from overseas staying with me for the last week or so, which has meant I've been doing the kind of touristy thing you don't usually bother with when you live here. We had a fabulous day yesterday at Philip Island. It's most famous for its 'Little Penguins' (or Fairy Penguins). Each night at dawn, you can wait on the beach at a certain spot to see them come waddling in from the surf and trot up the dunes and to their burrows to feed their young and meet up with their mates. Unfortunately I don't have any photographs of that (the cuteness was out of control), as camera flashes scare them so photography is restricted.

However, earlier in the day we visited a Koala Conservation Centre, and we had the best experience I've ever had of seeing koalas up close.

In the wild, koalas are hard to spot and pretty unexciting. They're usually spotted as distant grey blobs in the forks of trees. Something like this, except from even further away: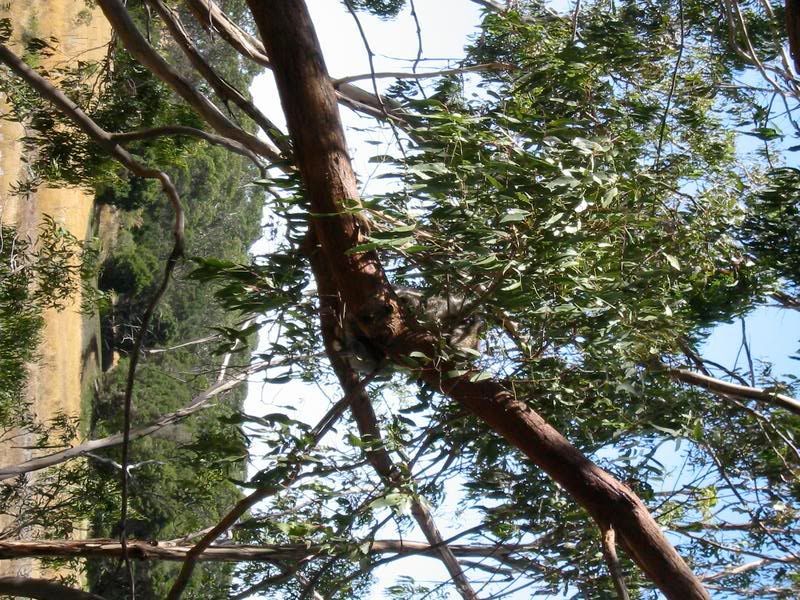 At the conservation centre, they've built boardwalks in part of the national park, which take you up to 'tree level' so that it's a lot easier to spot koalas.




Koalas are quite sloth like, they sleep a LOT.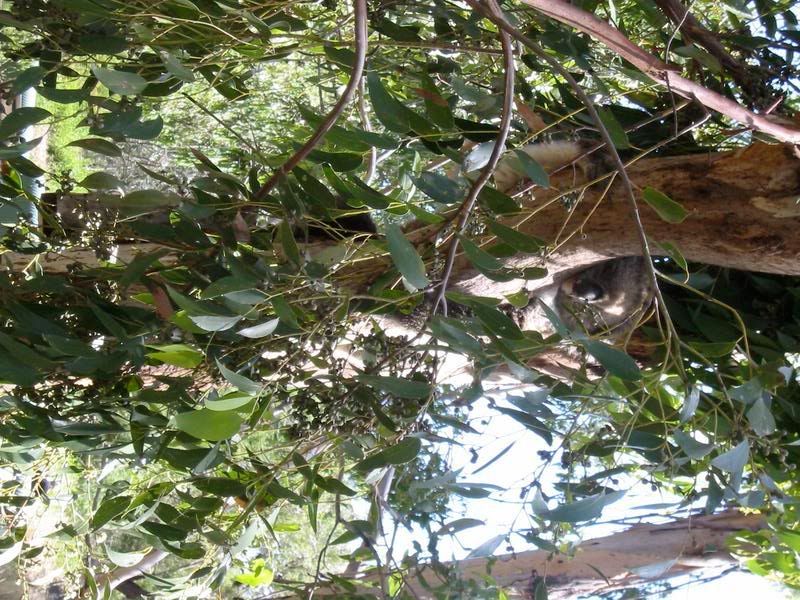 This one was asleep right against the boardwalk railing!




But we were incredibly lucky while we were thre, as one of them decided to go for a walk along the boardwalk railing.



He strolled straight on past me, relatively quickly once he got going.



so if you ever wanted a shot of a koala's bum, here it is...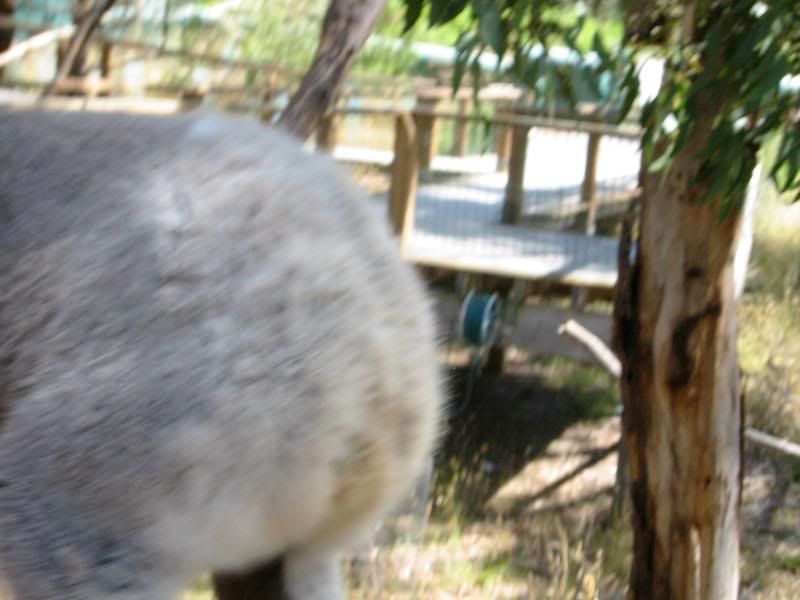 He went to visit his more sleepy friend.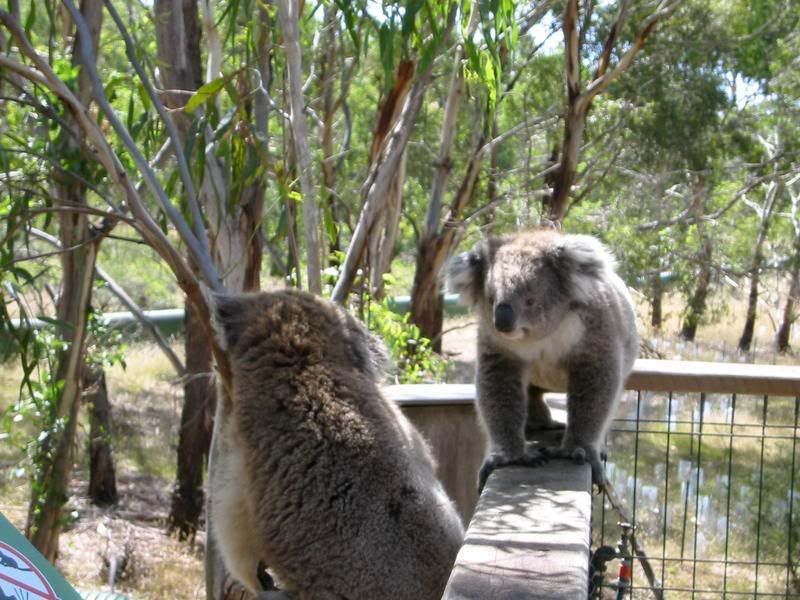 But he was clearly getting NUTHIN out of him.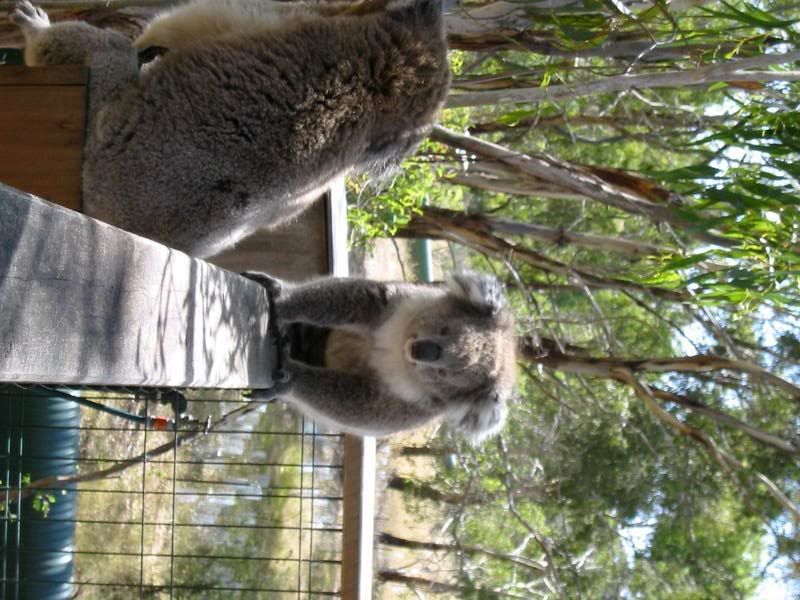 The media attention was way more fun.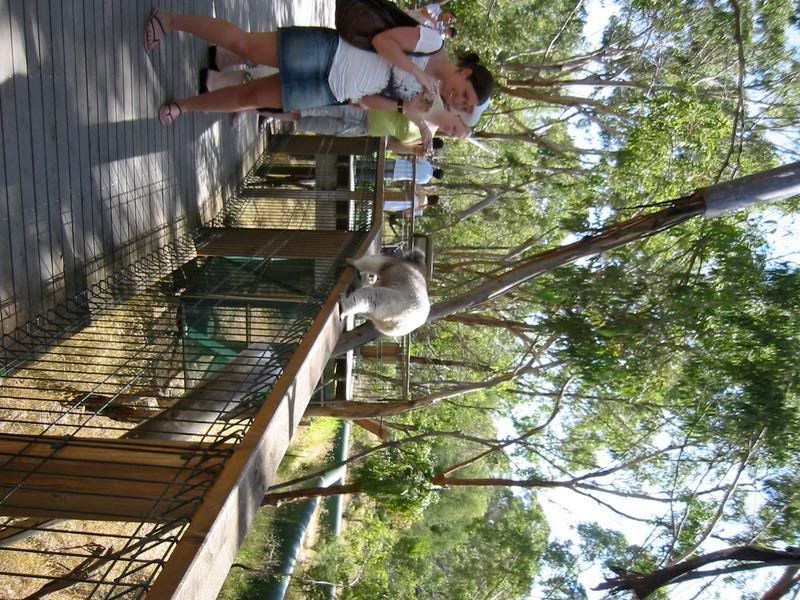 And he kindly agreed to pose for his fans.



Ah, fame.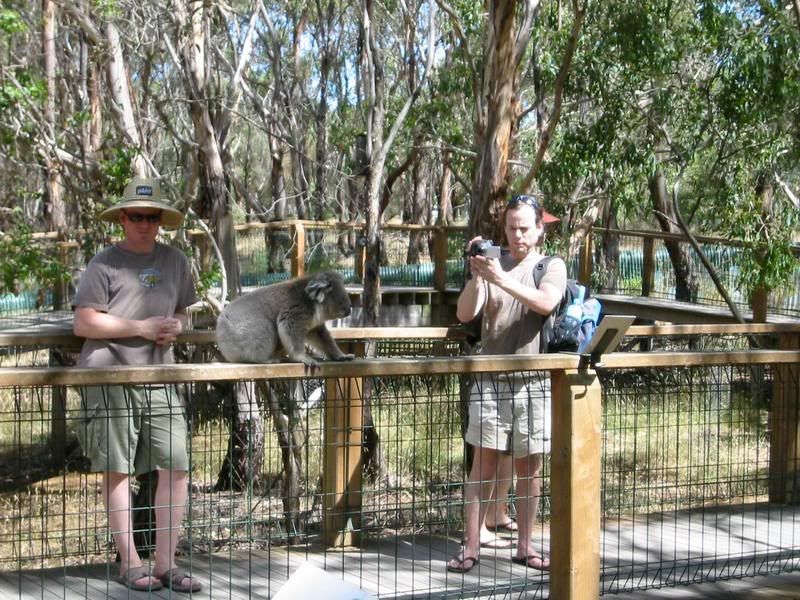 There was a smaller fellow asleep in a nearby tree who awoke at one point.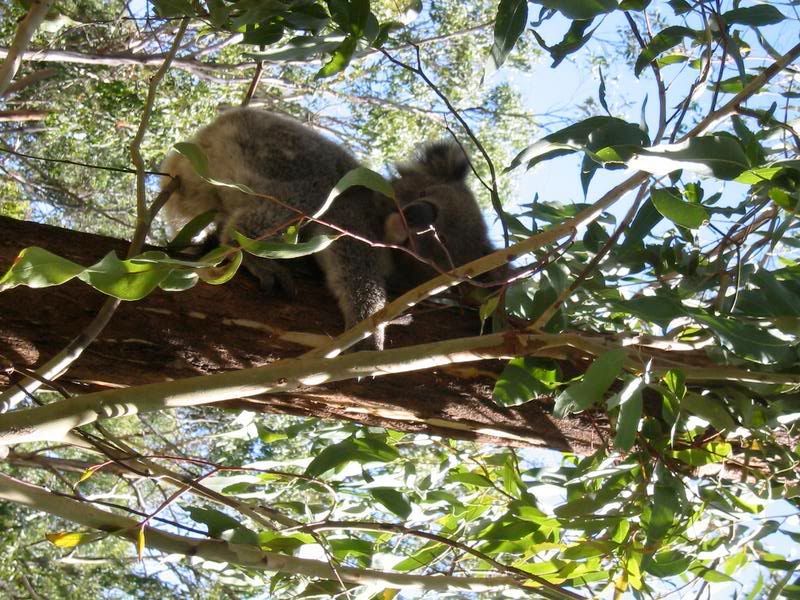 He decided to change position.



It was a precarious business.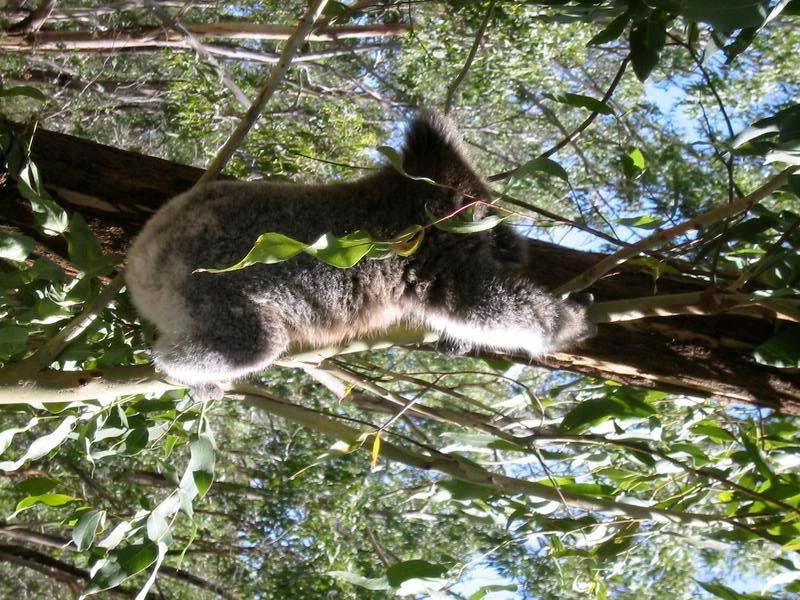 And I'm not sure the new spot was really all that comfy.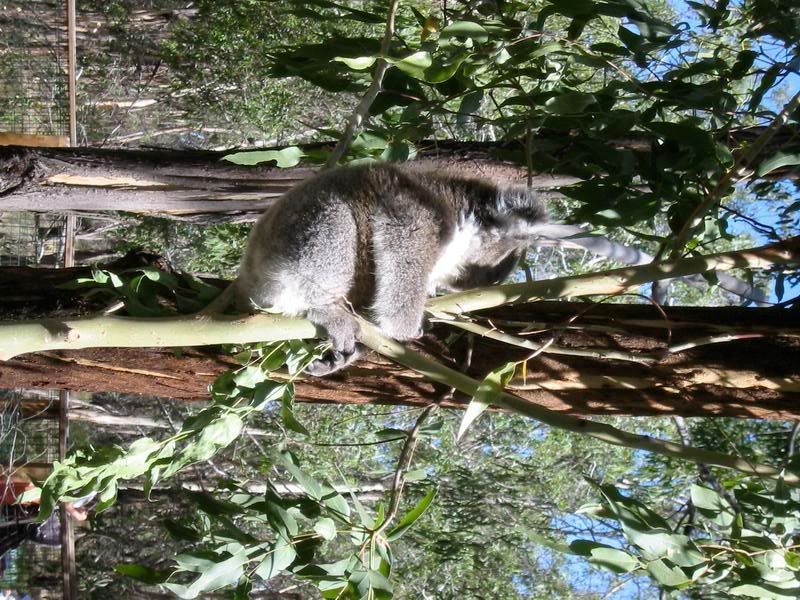 It was a very hot day and further round we found one of the rangers out rehydrating one of the older koalas who was suffering in the heat. They have a gatorade-type solution that they give them. They seem like very happy koalas. :)

So there you have it. I really DO live in Australia. ;p And now you know where I've been the last few days...